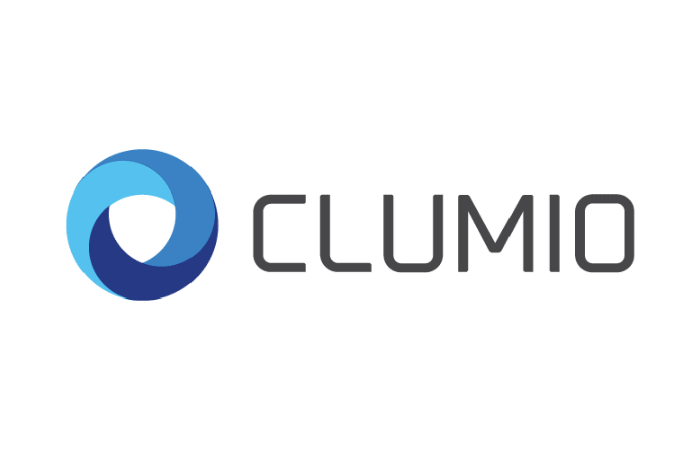 Last week I saw an update from one of the Clumio founders on twitter. It reminded me that I had promised to take a look at their product. This week I had a meeting set up with Clumio and we went over their product and how to configure it briefly. Clumio is a SaaS based backup solution that was founded in 2017 by former PernixData, Nutanix, EMC folks. The three founders are Poojan Kumar, Kaustubh Patil, and Woon Jung, and those three you may remember from PernixData. One thing to point out is that they had 3 rounds of funding (~190 million dollars) so far and they came out of stealth around VMworld 2019. Coincidentally they won the Gold award for Best of VMworld in the data protection category, and best of show for the entire show, not bad for a first VMworld. I guess that I have to point out that although I would classify them as backup/recovery today, they are adding new functionality weekly and "backup/recovery" is probably not a fair category, data protection is more appropriate and it would not surprise me if that evolves to data management and protection over time. If you are not a fan of reading, simply head over to my youtube video on Clumio, otherwise, just continue below.
So how does it work conceptually? Well they basically have a SaaS solution, but you will need to install an OVA (they call it a cloud connector) in your environment to connect to the SaaS platform for VMware on-premises and VMware Cloud on AWS. When you connect AWS EBS they use a cloud formation template. This cloud connector is a 4 vCPU/8GB virtual machine that then needs the ability to connect to "the outside world" of course. The Cloud Connector is stateless and requires no updates. You can run this Cloud Connector appliance in multiple clusters, on-prem, or in VMware Cloud on AWS and once they are registered you will see those data sources in your portal.  This is nice as you can see all your data sources across public and private clouds in one single pane of glass. You will have the ability to define "backup schemes" by creating policies. These policies can of course then be associated with objects. These objects can be VMs, Clusters and even vCenter Server instances. This means that if you assign a policy to vCenter Server that every new VM created will inherit the policy automatically. You may wonder, where is your data stored? Your data is stored in S3 buckets that are part of the Clumio SaaS-based platform. Customers are isolated from each other, they will have their own dedicated S3 buckets, and these buckets are created and maintained by Clumio, you as a customer only interact with Clumio!
In order to get things running I had to do a couple of things:
Create an account in their support portal
Create an account in their "product" portal (these two account steps will be combined soon)
Select what my Datasource would be. I am running a lab on-prem, so I selected VMware
Simply provide the FQDN or IP address of my vCenter Server and select whether this vCenter is on-prem or within VMware Cloud on AWS
After clicking next I received a download link for the appliance and an authentication token.
Now you simply use the appliance link and deploy the OVF
As this follows the regular OVF deployment mechanism I am not going to describe it, the only thing to point out is that you need the token during this process, which you received in the portal
After the deployment, I logged in to the portal and applied the network configuration, and then I was done, it was connected to their SaaS platform as shown below.
So now I could simply start creating a backup schedule, and associate the policy with my workloads. I selected a standard backup policy of 1 backup per day stored for 31 days, 1 per month stored for 12 months and 1 per year, stored for 7 years. But you could for instance also do hourly if you wanted to do so, I will create a separate policy for that. After I created the first policy it showed me a nice "congratulations" pop up, which indicated that I am ready to get started. When going to the next screen it presented me the vCenter Server that was connected, the status, and the number of protected/unprotected VMs.
When drilling down on my vCenter Server I had the ability to start protecting VMs. This can be on many different levels, vCenter Server, Tags, Clusters, Folders, and also individual VMs. I decided to apply a policy to an individual VM first, simply to see what would happen.
After selecting my VM, and the policy that needed to be associated with it, the VM started "seeding" data immediately. Which is to be expected, as I defined that within the policy. Going back to the summary overview, it now showed me that a single VM was protected, data was being seeded and of course, when the seeding had completed it showed also informed me about that.
I also wanted to quickly test applying an hourly policy to a folder, so I created a folder, added the VMs and turned over to the Clumio interface, the folder was shown immediately in their SaaS platform and I could simply apply the hourly policy to it. Which then automatically was protected and being seeded to S3 as shown below in the dashboard and the Tasks section of the UI.
After having protected VMs, I can of course also recover/restore VMs and files of those VMs. The VMs are indexed individually, and that is something to point out I guess, there's no global search index across all VMs / Data Sources right now, but from what I understand will be functionality in the future. When you search on a VM for a file and do a restore, the file will then be prepared for download. In other words, it doesn't provide the option to do an in-place restore right now. However, the Clumio folks did mention that this is something that they will expect to have in a future release. The search process was rather fast and was easy to use. Below two screenshots of the UI. The first screen shows the search window, and the second the restore option. I only had one version of the file, but if you have multiple version they would be listed underneath of course.
Of course, it is also possible to do a full VM restore. The VM restore provides you various different options, like the ability to restore to a completely different vCenter Server instance. So you could restore from On-Prem into VMware Cloud on AWS, or the other way around of course. You also have the option to provide whether the VM should be powered on after the restore and if it should be connected to the network. There are many different options you can provide, which are shown in the screenshots below.
Of course, after the restore has completed, the VM pops up in vCenter Server and in the folder you specified, and in the state, you specified (connected to the network, powered on etc), as shown below. In my case, I requested the VM to be powered off, selected a network but wanted it to be disconnected. It uses a unique name for the VM, which you can customize if needed.
All in all, it was relatively easy to set up, and it did everything I expected to do at this stage. What I found interesting is that if you look at their solution there are a couple of strengths of the platform:
Super easy to configure with the ability to see all data sources across clouds in one single pane of glass.  Policies can be applied across data sources as well, which is nice.

Their cloud connector appliance connects to their SaaS platform, all dedupe/compression/encryption happens at the source.

Their service runs natively in the public cloud, if you use VMware Cloud on AWS it reduces cost significantly for restores!

There's no infrastructure to buy or manage, which means no capacity planning, and no upgrade planning and testing either.

Being built on the public cloud brings a scale to meet various size enterprises.  The Clumio folks mentioned customers scaling from fifty VMs to thousands without even needing to give them a heads up. The seeding completed within days.

They backup from on-prem, and public cloud, via their Cloud Connector to S3 storage directly which leverage AWS' scale, where many others require an appliance in-cloud with EBS (or so) attached, which is a cost-saving.

Pricing is based on a per VM model with no additional charges for restores or egress changes from the cloud, which makes costs predictable.

All upgrades are SaaS-based, which means low maintenance and new features and services are added weekly!

Their base subscription includes support. Clumio proactively monitors workflows and in about 70% of the cases also logs the tickets. They have real-time dashboards to show compliance to backup policies and the ability to set up daily reports. 
Now, this was supposed to be the end of the blog, but after I finished writing I noticed that an update was pushed overnight and I all of a sudden had the ability within the portal to do "on-demand backups". Although it is not a major feature, it is important to realize that this functionality was introduced without the need for me to upgrade or update anything! The other thing to point out is that, although not supported just yet, as vSphere 7 was released this week I also connected my vSphere 7 lab and tried to backup and recover some VMs, and it worked as expected. Nice surprise!
I hope this gives people an idea of what to expect from Clumio. I have been impressed by how easy things were to configure, how simple it is to use, and I am looking forward to seeing what their future brings. If you are looking for a new data protection platform and SaaS is an option, I would definitely recommend checking Clumio out. And just to make sure, I am not affiliated with Clumio in any shape or form and this is not a sponsored blog post.