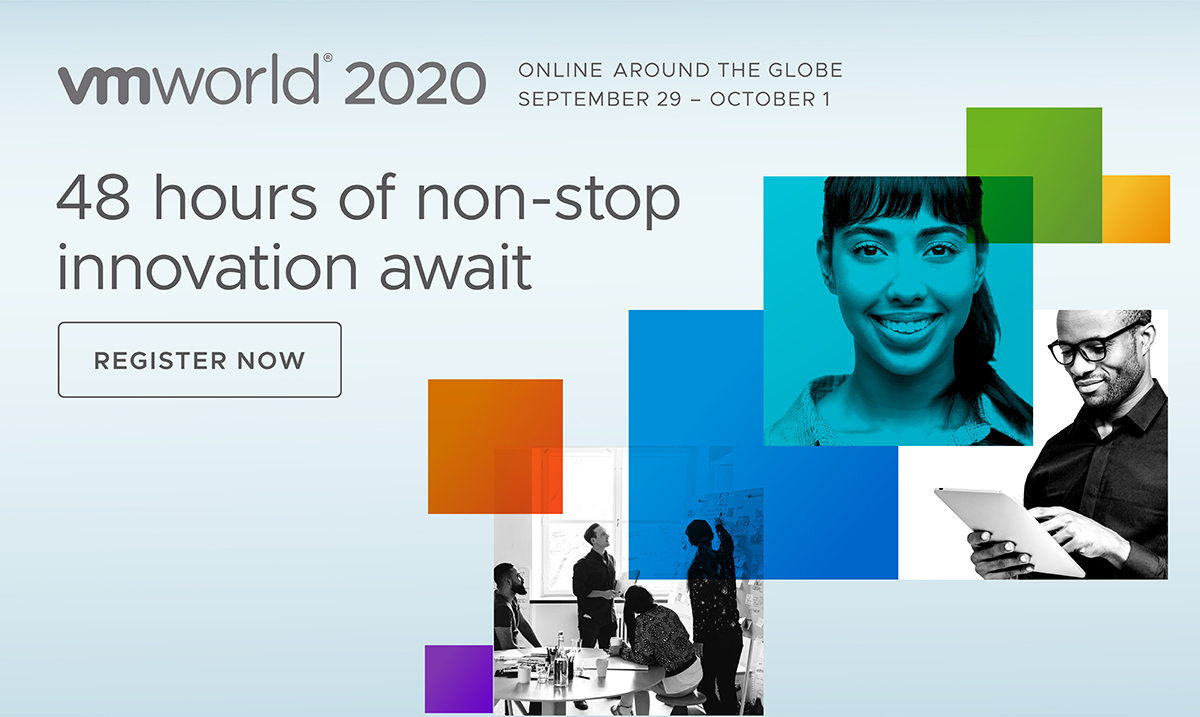 By now everyone has probably heard that VMworld is a virtual event this year. I am looking forward to it, as it means many people who were never able to "attend" VMworld sessions, can now attend/watch/learn! This year we have a 2-day event, which is taking the "follow the sun" approach with content scheduled across all timezones, and of course, there will be the option to watch recordings as well.
I am currently preparing my sessions, I have two sessions scheduled. The two sessions I have scheduled currently are:
vSAN 7.0: A Platform for both Virtual Machine and Containerized Workloads [HCI1814] – Duncan Epping & Cormac Hogan
Change Begins at the End of Your Comfort Zone: My Take 3 Journey [ETPD1043] – Duncan Epping
I want to point out that the event is free to attend for everyone, but for those who would like to have access guided hands-on-labs, 1:1's with experts, roundtable discussions, and much more, there is a paid pass of $ 299,- available as well. There's only a limited number of the passes available, so if you are interested make sure to register for that asap. More detail on this is available here.
Last, but not least, this year you can filter on "distinguished" speakers. These are the speakers who spoke at two consecutive VMworld events in a row, had more than 150 people at their session, and scored a 4.2 out of 5 or higher. It is a list of 61 speakers, and I am honored to be part of it. I would highly recommend the content that will be presented by these speakers, as satisfaction is (almost) guaranteed!
I hope to see you all (online) at VMworld 2020!