I was planning on writing up a Day 3 at the end of Wednesday but ended up at the VMworld party instead. Lets start off with Wednesday by itself though. I had a couple of sessions scheduled. A session on VMware EVO:RAIL in a slightly bigger room than the session on Tuesday (6x as big) and a panel session. The EVO:RAIL session went great in my opinion. Lots of good feedback after the session and a couple of great questions. It looks to me that everyone understands the value of a Hyper-Converged Infrastructure Appliance offering from VMware and OEM partners. The simplicity of management and configuration, the "one stop shop" approach for procurement and support, and the auto-scale out functionality are just some of the key things that were mentioned as value add! Judging by the number of people that showed up to the session and did the lab and visited the zone… VMware EVO:RAIL will be a success.
Great presentation and even better work on EVO:Rail!! @DuncanYB @daveshanley You guys have the coolest jobs!! #VMworld

— Matt Bradford (@VMSpot) August 27, 2014
After this session I walked around the solutions exchange for a bit just to wind down and then I had the panel session with Rick, William, Scott and Chad. Funnily enough the category of questions we received was different this time. Still many EVO:RAIL questions, but a bit less NSX and a bit more generic questions around home labs etc. Derek was there again and he did a great job of capturing most of the Q&A, make sure to read that.  Good attendance, good audience participation… Lets hope it will be the same in EMEA!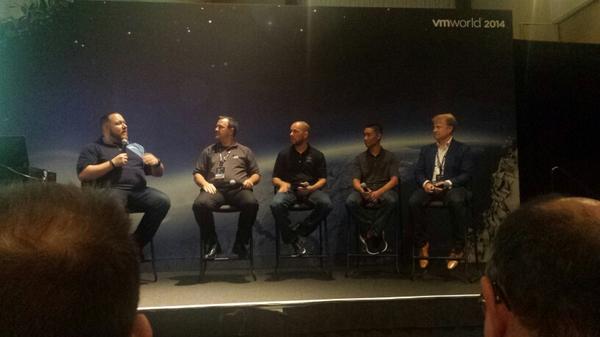 VMworld party… What can I say other than: I am not a big fan of the Black Keys. All songs sounded the same, and I only really liked Lonely Boy. Judging though by the crowd going wild it probably is just me.
Thursday was a busy day for me with customer meetings. Some great conversations around the future of the datacenter, the state of converged infrastructures, practical discussions around distributed switch failure domains, stretched clustering and of course containers. I also managed to sit in on a session by Christian Dickmann on troubleshooting Virtual SAN. If you missed that one, make sure to watch the video as it had some interesting tips. Especially some of the troubleshooting commands for RVC. At the end of the day I hung out with Cormac, Fred Nix and Rawlinson, had a couple of drinks and somehow ended up at the DNA Lounge watching Corrosion of Conformity. Nice way to end VMworld to be honest, away from everything related to technology… just some nice noisy music too unwind 🙂
Now what? Well I am going to take a couple of days off just to get some rest… and then the preparation for VMworld EMEA will start I guess. If you have not registered yet, do so before it is too late. I promise it will be an interesting event!
I want to thank everyone who took the time to say "hi" at VMworld, I truly appreciate it and always love to hear feedback on material I wrote or just have a general conversation about what challenges people are having in their datacenters. It is always nice to know who reads your stuff. Also, it was great meeting up with many friends whom I had not seen in a long time.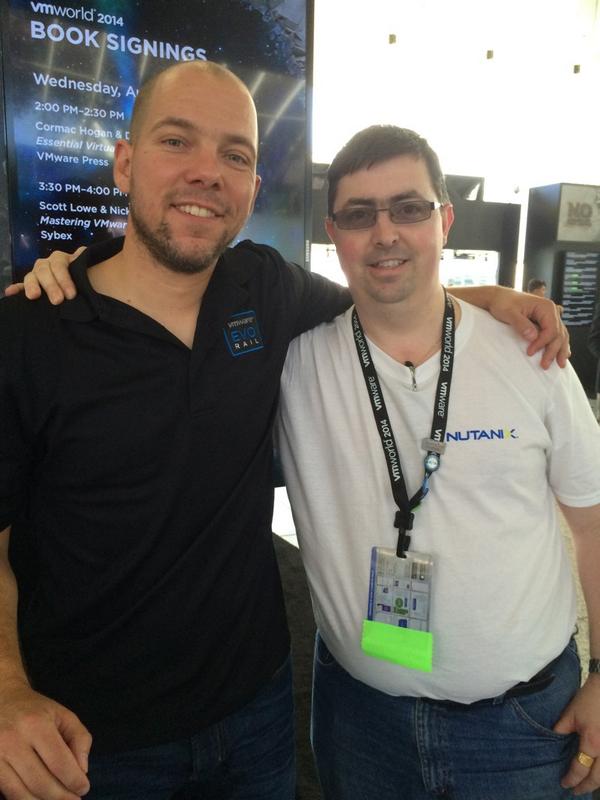 Once again, great event… Thanks VMworld team for putting up another great show, and lets repeat this in Barcelona!